Other Time Tracking Software than Upwork
The Upwork site also includes time monitoring software that records the freelancer's working hours and validates results by taking screenshots of the user's computer screen every few minutes. This part of the article is for you if you're seeking for a substitute for that part of Upwork.
Important characteristics:
According to time tracking, getting more done in less time is the key to staying productive at work.
It's simpler to make sure that everyone is working productively when you can precisely track where time is spent in your company.
Time Doctor will track not only the total time put in by each member of your team, but it will also break down the time spent on various projects (or clients) and tasks. Since Time Doctor's data is second-accurate, you may quickly bill clients or pay staff depending on the time tracked.
Time Doctor silently records application and Internet usage for all users during work time. Managers receive a weekly report outlining which websites and applications were used, and for how long. Individual users receive the same report outlining their own time usage stats.
This report helps to identify productivity issues. For example, if you're a developer and you're only spending 10% of your time on development, you can see what's occupying the rest of your time and make adjustments to get back on track.
What it is: Rescue Time is a product that primarily emphasizes productivity rather than simply the amount of time worked. It calculates your overall productivity "score" depending on how much time you spent working in each category and how much time you spent working unproductively.
Installing the software on your computer allows it to read all of your terminal activity and calculate your total productivity score. The program is more intended to run in the background than to be turned on or off.
General Platforms for Freelancers
Every type of freelancer a company may possibly need is available on general freelancer networks.
What it is: Outsourcing is the world's easiest way to find, hire and work with reliable, vetted remote workers from 132 countries that are looking to build long-term sustainable relationships (short-term freelance projects).
How it works: Search remote workers by skill or post a remote job. Then connect with candidates immediately using real-time private chat, browser-to-browser video & voice calling, video & voice messaging, or just regular email. This makes hiring fast and easy.
Why it's different: There are a few major differences between Outsourcely and the other talent marketplaces. The first is the talent pool on Outsourcely is mostly looking for long-term remote work, not short-term freelance projects. This is great for employers who are looking to build sustainable working relationships and long-term remote teams.
Freelancer.com
What it is: Freelancer.com is a global outsourcing marketplace very similar in function to Upwork, which allows potential employers to post jobs that freelancers can then bid to complete.
Here's how it works: You post a job and freelancers make bids to complete it. You can then compare and select bidders. You pay once you're satisfied with the work.
Why It's Different: Depending on your membership type, you will be charged fees once a freelancer accepts your offer.
On Free, Basic, and Plus memberships, you pay $3 USD, or 3% of the total project cost, whichever is greater. Standard and Premium memberships don't pay any project fees, however, they have monthly fees of $49 and $199 respectively.
Guru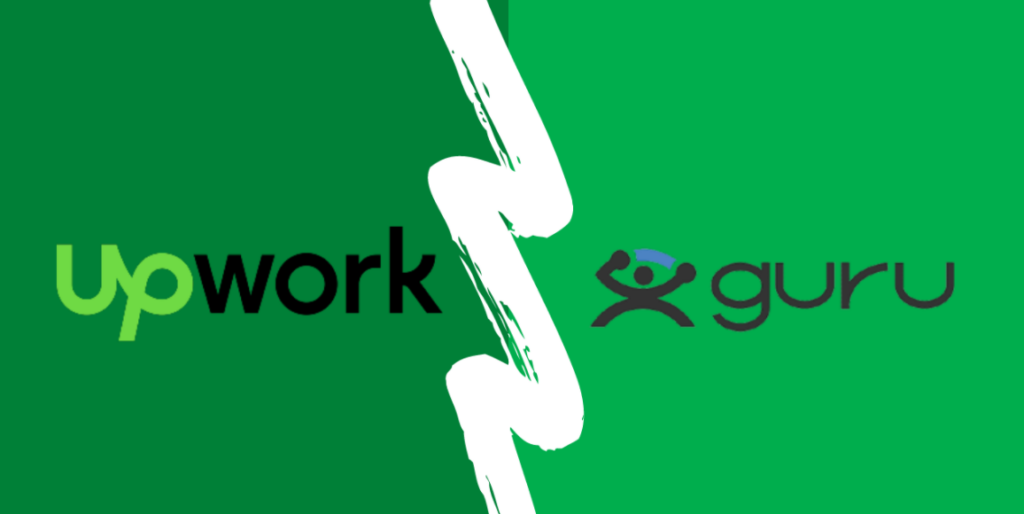 What it is: Guru lets you find and hire talented freelancers to help you complete a variety of different projects.
Search for services being offered by freelancers that match your needs. They have a global network of 1.5 million freelancers (called gurus) to help you complete technical, creative, or business projects that you have to complete.
You choose a freelancer by evaluating their profile, which includes reviews, recommendations, and testimonials as well as a relevant portfolio.
What it is: You go to Fiverr.com when you need it done quickly and affordably. the location where each service costs $5.
With Fiverr, you can get everything from an explanation film to a product description, a proofreader to an email marketing campaign, or a blog article.
You start by searching for the kind of service you require. There are several different service providers from which you can choose. You can "purchase now" once you've decided who you want to collaborate with.
The Fiverr system allows you to enter your project specifications, and within a few days, you'll have a finished product.
The difference is that everything costs $5. Although the base service for everyone is exactly $5, sellers are permitted to promote other services.
PeoplePerHour
What it is: With PeopleperHour.com, you have three options to get started: Browse Hourlies™, fixed price offers ready to start immediately, post a job and let people find you, or search profiles and contact freelancers directly.
Like other marketplaces, PeoplePerHour lets you choose freelancers based on reputation. You can read reviews of past work and hire someone who fits within your budget.
Hourlies, which is PeoplePerHour's trademark discovery technique allows you to find a service at a fixed price so you don't have to negotiate or be surprised by the final cost.
Features: Like Guru, PeoplePerHour.com gives you the ability to manage the project, share documents, and pay for the service without ever leaving the platform.
PeoplePerHour also offers a satisfaction guarantee, and you only have to pay for work if you're satisfied with the final product.
Witmart
What it is: Witmart.com is a Chinese-based internet marketplace and workplace for non-physical products, including services, designs, and digital goods. Together with their sister website, zbj.com, they are one of the largest crowdsourcing service companies, with over 7 million registered users.
The website provides a place where employers can post their service requirements and providers can bid and work on jobs posted by Employers.
Why it's different: As you might expect, there is a heavy emphasis on Chinese freelancers. While Walmart is touted as a global marketplace, with a cursory glance at the site, it's easy to determine that most of the labor force will be coming from China.
Like other sites, you can open your job posting up to an auction. This will allow the freelancers to compete for your work via a bid. This is especially useful if the task that you're looking to achieve isn't critical to the success or failure of your business.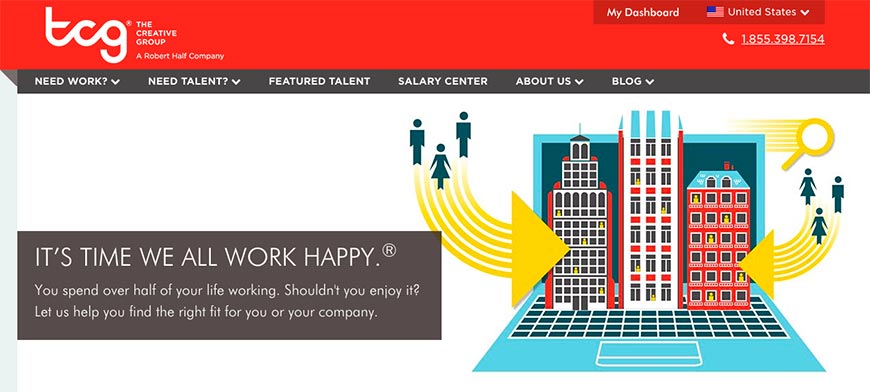 Both Witmart and Upwork are online marketplaces that link companies with independent contractors. Even though both platforms provide comparable services, there are some significant differences between them.
A Chinese-based online portal called Witmart, also known as ZBJ.com connects businesses with freelancers in China and other regions of Asia. A variety of services are available on the site, including writing, graphic design, web development, translation, and more. Witmart also offers a variety of features and tools, including communication and project management tools, to assist organizations in managing their projects.
On the other hand, Upwork is a global platform that links companies with independent contractors all around the world. Compared to Witmart, Upwork provides a greater range of services, such as programming, marketing, accountancy, and legal services. Additionally, Upwork offers businesses a selection of features and tools like time tracking, invoicing, and project management tools to assist with managing their projects.
The user bases of the two systems are one of their main distinctions. Witmart has a sizable user base in China and other parts of Asia and primarily targets the Chinese market. On the other hand, Upwork has a more varied user base and is present in more international regions.
Their price structures are another variation between the two platforms. While Upwork charges a percentage of the project fee, Witmart charges a flat fee for each project. Accordingly, Upwork may be more expensive for bigger projects but more affordable for smaller ones.
Overall, organizations wishing to connect with freelancers can benefit from the services provided by both Witmart and Upwork. The decision between the two platforms will be based on various elements, including the particular requirements of the business, the freelancers' locations, and the pricing structure that best suits the business.
Conclusion:
In conclusion, internet freelancing marketplaces like Upwork and Witmart offer companies a useful tool for connecting with qualified freelancers. These platforms provide a wide range of services and capabilities to aid firms in project management and productive collaboration with independent contractors.
However, maintaining the size of these platforms presents some difficulties, including ensuring quality control, handling conflicts between freelancers and clients, and keeping up with evolving market trends and technological advancements. Despite these difficulties, Upwork and Witmart continue to develop and grow, giving companies access to a global talent pool and assisting freelancers in finding jobs that match their qualifications and experience.
FAQs:
Are websites for independent contractors like Upwork and Witmart secure to use?
Identity verification, escrow payment systems, and dispute resolution procedures are just a few of the safeguards that Upwork and Witmart have in place to ensure the security and safety of their users. However, it is crucial for companies and independent contractors to take the necessary precautions, such as checking out prospective clients or other contractors and exercising caution when disclosing sensitive information.
How can I determine which platform is best for my company?
The decision between Upwork and Witmart will be based on various elements, including the particular requirements of the company, the freelancers' locations, and the pricing structure that best suits the company. Before making a choice, it is crucial to investigate both platforms and evaluate their capabilities, costs, and user bases.
How can I make sure the freelancers using these sites provide high-quality work?
Both Upwork and Witmart provide tools to help organizations assess the caliber of work from freelancers, including rating and review systems, talent testing, and portfolio viewing. Additionally, it's critical to provide regular feedback to freelancers and to communicate with them clearly about the project's expectations and requirements.