Best Ways To Rank on Google
Want to know the 10 Best Ways To Rank on Google in 2023? The most prominent search engine in the world is Google, and appearing on its first page can result in huge traffic and commercial opportunities.
However, achieving that coveted first page calls for a significant amount of effort, devotion, and familiarity with the most recent SEO techniques. In this post, we'll examine the top 10 strategies for raising your website's visibility and Google rating.
Introduction:
Increasing a website's exposure on search engines like Google is the goal of search engine optimization (SEO). While Google's ranking algorithm is based on a variety of criteria, there are a number of tactics you may use to improve your website's ranking. We'll go over the top 10 strategies in this article for raising your website's Google rating and increasing website traffic.
Make Your Website Mobile-Friendly
Google declared in 2015 that mobile-friendly websites would rank higher. Since then, mobile optimization for SEO has grown in significance. Since mobile devices now account for more than half of all internet traffic, having a successful website is essential.
Make sure your website is responsive and loads rapidly on mobile devices to optimize it for mobile. Make your website simple to navigate on a small screen by using large fonts and obvious calls to action. Make sure the content on your website is also simple to access and read on mobile devices.
Use High-Quality, Pertinent keywords
The words and phrases that people enter into search engines called keywords are used to find information. Your website's rating for those keywords will increase if you use relevant, high-quality keywords that describe what your website is about.
Use a keyword research tool like Google Keyword Planner to discover suitable keywords. Search for keywords with a lot of monthly searches and little competition. The title tags, meta descriptions, and content of your website should all contain keywords.
Produce Excellent and Engaging Content
For SEO to be successful, the material must be of high caliber and interest. Google promotes websites that offer their readers useful and enlightening content. Additionally, backlinks, another crucial component of Google's ranking algorithm, might be attracted by high-quality content.
Concentrate on offering your audience value when producing high-quality and captivating content. Make your information more interesting and appealing to the eye by incorporating images, videos, and infographics. Additionally, be sure to add appropriate keywords, header tags, and meta descriptions to your material to make it SEO-friendly.
Your main objective as a content writer should be to provide good, interesting content that will draw readers in and keep them reading. It takes talent and ability to produce high-quality material, which is not a simple process. You may, however, create good and compelling content that connects with your readers by according to the advice provided in this manual.
1. Recognise your target market
Knowing your target audience is one of the key components of producing outstanding and captivating content. You must understand your audience, what they are seeking, and their problems before you begin writing. Your ability to adapt your material to their particular requirements and tastes will help it become more interesting and relevant.
2. Carry out exhaustive research
Research is necessary to produce high-quality content and lots of it. You need to learn as much as you can about your subject, including data, facts, and professional viewpoints. By doing this, you will not only be able to produce accurate and useful material, but you will also be able to spot gaps in the market and produce something that is both distinctive and valuable.
3. Create a Catchy Headline
Your title is the first thing readers will see and will either prompt them to click through to read more of your content or direct them to another page. A strong headline is concise, interesting, and intriguing. Additionally, it ought to contain keywords associated with your subject because they can raise your SEO rankings.
4. Compose an Entertaining Introduction
The next step is to write an introduction that will attract readers and convince them to read more after you've created a catchy headline. Your introduction should draw readers in while providing useful background information and laying the groundwork for the rest of your material.
5. Make Use of an Engaging Tone and Language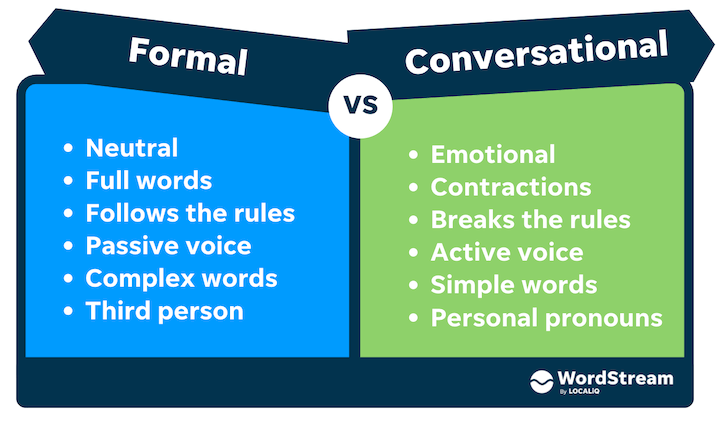 When writing engaging content, your language and tone are crucial. Use clear, conversational language that is relatable to your audience if you want to keep them reading. Additionally, your tone should be consistent throughout your content and align with the voice and personality of your brand.
6. Add Visuals to Your Content to Strengthen It
Adding visuals to your material can improve it and make it more interesting and appealing to your audience. To break up your content and provide visual support for your claims, think about utilizing photographs, videos, infographics, and other visual components. By doing this, you can increase the shareability of your material on social media in addition to making it more interesting.
7. Write concise sentences and paragraphs
Your content may be difficult to read and comprehend if it has lengthy paragraphs and difficult language. Use digestible, concise language and brief paragraphs to keep your readers interested. By doing this, you will improve the reader experience and assist them remember the information you're delivering.
8. Refine and Check Your Content
Make sure to carefully edit and proofread your content before hitting publish. Check your writing for typos, grammar faults, and other flaws that can jeopardise your credibility and professionalism. Ask a friend or coworker to review your content if at all possible because a second pair of eyes can frequently spot errors that you might have missed.
9. Distribute Your Content on Social Networks
It's time to spread your amazing and captivating material to the globe. Using social media to share your material and expand your audience is a great idea. To boost the visibility and engagement of your material on social media, take into account employing hashtags, mentions, and other strategies.
Boost the Speed of Your Website
Another crucial element in Google's ranking algorithm is website speed. Poor user experience on slow-loading websites can increase bounce rates and degrade search engine results.
Use a content delivery network (CDN) to serve your website's content, optimize your images, and reduce HTTP requests to increase website speed.
Create Quality Backlinks:
Backlinks are links pointing to your website from other websites. Building high-quality backlinks is a crucial component of SEO since Google considers them to be an indication of authority and trust.
Create informative and shareable content that other websites will want to connect to in order to develop high-quality backlinks. Ask for links back to your website from other websites in your field by contacting them as well.
Keyword Analysis:
Conducting thorough keyword research is the first step in raising your website's Google rating. This entails figuring out the words and phrases people use to search for goods and services in your sector and then optimizing the content of your website to target those terms.
On-page Improvement:
The next stage is to optimize your website's on-page components, including your page titles, meta descriptions, header tags, and content after you've decided which keywords you want to target. Use your target keywords in these areas, but don't use them excessively; Google penalizes websites that overuse keywords.
Excellent Content:
Content quality is one of the most crucial elements in Google's algorithm. Your website must offer high-quality, useful, and entertaining content that meets the user's search intent if you want to rank highly on Google.
Mobile Enhancement:
Given that mobile devices now account for more than half of all internet traffic, it's imperative that
User experience is a key component of Google's algorithm. Google promotes websites that are simple to use, load quickly, and have a positive user experience in order to give its users the greatest search experience possible.
Regional SEO:
Local SEO is crucial for raising your website's Google rating if you own a local business. In order to do this, you must optimize your website's content for local search terms and make sure that it is listed on local business directories like Google My Business.
Video Material:
The importance of video content in raising your website's Google ranking is rising. You may improve the number of visits to your website and its authority and relevance by making educational and entertaining video content.
Tracking and Analytics:
The performance of your website must be monitored and evaluated in order to spot areas that need work. By tracking your website's traffic, engagement, and conversion rates with tools like Google Analytics, you can make data-driven decisions to raise your Google rating.
Conclusion:
It takes time and work to raise your website's Google ranking, but by using these top 10 strategies, you may make your website more visible and draw in more visitors.
FAQs:
What are the top ten SEO strategies for Google in 2023?
The ten most effective strategies for ranking on Google in 2023 are: producing high-quality content; making your website mobile-friendly; using relevant keywords; enhancing website speed; emphasizing user experience; constructing high-quality backlinks; utilizing social media; maximizing video content; and enhancing site security.
What role will high-quality content have in 2023 Google rankings?
In 2023, the importance of high-quality content for Google results will not change. Google gives consumers' needs and interests top priority when selecting information to display. High-quality content can boost user engagement, increase traffic, and help your website rank better in search engines.
Is the speed of a website going to be important for 2023 Google rankings?
Answer: In 2023, Google rankings will depend significantly on how quickly a website loads. Websites that load quickly and offer a seamless user experience are valued by Google. The search engine rankings of your website might be significantly impacted by slow loading times, which can also turn away potential customers.
How significant will backlinks be in 2023 for Google rankings?
The answer is that in 2023, backlinks will continue to be important for Google results. Search engines will view your website as having more authority and reliability if it has high-quality backlinks from trustworthy websites. Yet, it's critical to prioritize quality over quantity and steer clear of unethical SEO practices like link spamming.
In 2023, will Google ranks change in any way?
There are several noteworthy patterns to bear in mind, even though there are no big new considerations affecting Google results in 2023. Google is putting more and more focus on search using AI and machine learning, mobile optimization, and user experience. Additionally, the emergence of highlighted snippets and voice search is altering how consumers interact with search results, making it crucial to optimize for these features.